As a member, you'll help UWC Great Britain select, support and engage future generations of UWC-ers
What is Membership?
When the UWC National Committee of Great Britain was set up in 2004 to select and support students from Great Britain, it was set up as a membership organisation - meaning that anyone affiliated with UWC living in Great Britain is encouraged to join UWC GB as a member.
Whether you are a current student, alumni, family of a student or alum, or simply a supporter of the UWC movement, becoming a UWC GB member is an excellent way to stay in contact, maintain the UWC 'connection' and give back to the movement and our organisation.
Your UWC GB membership will help fund the work UWC GB does. It is an opportunity to show support and demonstrate a lasting commitment to the UWC values. It will ensure that we can continue attracting, selecting and supporting new generations of change-makers to enjoy and benefit from a UWC education.
Membership is also a brilliant way to for us to inform and engage with our core supporters, as we look to build a strong and active community of 'UWC-ers' in Great Britain - something anyone can enjoy and be a part of!
How does Membership work?
Membership of UWC Great Britain is based on the purchase of an annual membership. The monies raised from the Membership fee will go directly into the running and operational costs of the National Committee of Great Britain. (Find out more about this here).
Every UWC GB membership contributes towards our work to provide opportunities to, select and support students to go to UWC from Great Britain.
Each member will also receive 'UWC GB Member Perks' which include:
The opportunity to impact the future and direction of UWC Great Britain through:

Eligibility to vote on matters at our Annual General Meeting (AGM), such as with Trustee elections or proposed changes to our by-laws.
Ability to add items to the UWC GB AGM agenda (subject to being submitted a reasonable time prior to the event)
Continued news updates and communication of engagement opportunities, events and activities from UWC Great Britain, including:

Automatic subscription to the UWC GB Newsletter
Exclusive updates from current students during their time at UWC
'First-option-to-register' on all volunteering and engagement opportunities
Discounts on UWC GB events and merchandise (including first-option-to-purchase on all limited capacity events and products)
Access to a 'UWC GB community' with the opportunity to engage and meet with other active UWC-ers within Great Britain, which includes:

Access to a UWC GB Members' Directory to allow members to connect with each other
Regional social and networking meetups organised by UWC GB or support for organising your own local/regional meetups and events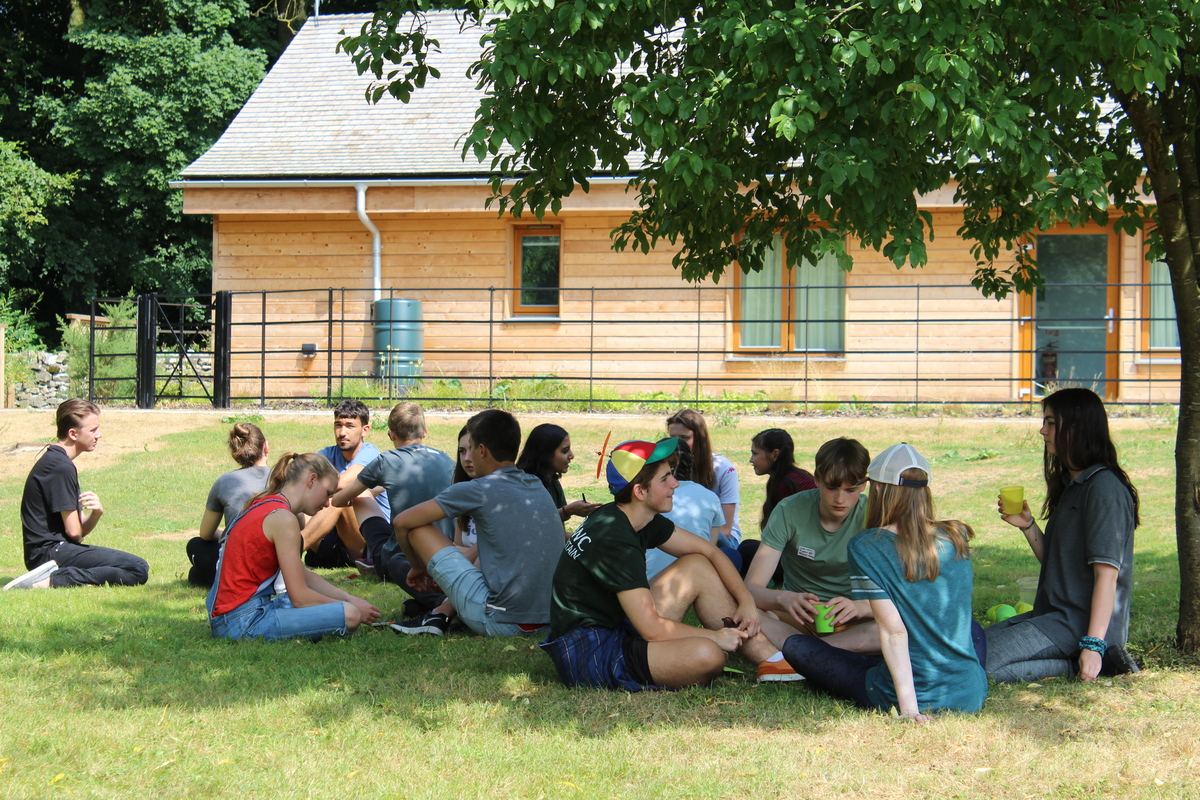 Select your UWC GB Membership Tier
Eligibility to become a member of UWC Great Britain is based on the purchase of an annual membership. We have created several tiers of membership based on the range of our community's affiliations with UWC, and also to take in account the range of our community's potential ability to pay for membership.
Based on your current UWC or UWC GB affiliation, you will be eligible for one of the Membership Tiers. Each membership tier will receive the same member perks.
One important aspect we are keen to include in our tiered membership is that anyone who currently or has recently (within the last year) volunteered with UWC GB, is eligible for free membership under Tier 1. As a volunteer-led organisation, it is incredibly important to us to reward our volunteers where we can for their time, efforts and commitment in driving our organisation forward and ensuring we can deliver on our mission. We also hope that this will provide an additional avenue for anyone who would like to support our organisation and become a Member, but may not wish to or be able to pay an annual fee.
Tier 1 Membership
You are eligible for this Tier if you are: A current UWC student; A UWC Alumni under the age of 25; A current or recent UWC GB volunteer
---
Free
Tier 2 Membership
You are eligible for this Tier if you are: A parent/guardian of a current UWC student; A UWC Alumni between the age of 25 - 30
---
£25.00 /year
Tier 3 Membership
You are eligible for this Tier if you are: A UWC Alumni over the age of 30; A parent/guardian of a UWC alumni; Any other supporter of UWC GB
---
£40.00 /year